Regular price
$899.99
Sale price
$819.99
Unit price
per
Sale
Sold out
Share
Introducing the Micargi Mustang GTS Cruiser Bike in a striking Matte Black finish, designed to turn heads and provide a smooth and comfortable ride for cruising through city streets or leisurely bike paths. This classic cruiser bike is built to impress with its robust construction and vintage-inspired design.
The foundation of the Micargi Mustang GTS is its sturdy 26" Cruiser Oversized Hi-Ten Steel frame, which not only ensures durability but also contributes to its timeless aesthetic. The Matte Black color adds a touch of sophistication, making this bike a true standout on the road.
The bike's front end is adorned with a Springer Fork made from Hi-Ten Steel with a sleek Chrome finish, combining style with functionality for improved shock absorption during your rides.
Powering the Mustang GTS is a reliable One Piece Steel Chrome Crankset with 44T Chainrings, providing ample pedaling power for smooth acceleration and easy cruising. The 18T Sprocket Freewheel complements the crankset, allowing for seamless coasting when desired.
The Micargi Mustang GTS features a Heavy Duty Silver/Black chain, which not only adds to its visual appeal but also ensures a reliable and low-maintenance drivetrain.
For braking, the bike is equipped with Coaster Brakes, offering reliable stopping power with a simple backward pedal motion, adding to the bike's minimalist and clean design.
The handlebars on the Mustang GTS are Long Retro Cruiser Bars made from Steel with a lustrous Chrome finish. These handlebars provide a comfortable and upright riding position, perfect for relaxed cruising around town.
The Steel Chrome Stem and Seatpost further enhance the bike's overall build quality and aesthetics, ensuring a secure and stable ride while maintaining a cohesive design.
The Micargi Mustang GTS boasts Shimano Nexus Inter 3-Speed Hubs, allowing for easy gear shifting and adaptability to various terrains, making it a versatile choice for urban commutes and leisurely rides alike.
The bike's wheels are built to last, featuring Stainless Steel 14G Spokes laced to Alloy Black Rims sized at 26"X1.75" with 36H, providing durability and smooth rolling.
Completing the vintage look are the wide 26"X2.125" White Wall Tires, adding both style and traction to your journeys.
Whether you're looking to cruise in style or seek a reliable and comfortable mode of transportation, the Micargi Mustang GTS Cruiser Bike in Matte Black offers a compelling package that's sure to delight both cycling enthusiasts and casual riders. Embrace the nostalgia of classic cruisers with modern features and set off on your next adventure with this eye-catching and performance-oriented bicycle.
Specifications:
Frame: Micargi 26"Cruiser Oversized Hi-Ten Steel
Color: Matte Black
Size: 12"
Fork: Springer Fork Hi-Ten Steel Chrome
Crankset: One Piece Steel Chrome Chainrings 44T
Freewheel: Sprocket 18T
Chains: Heavy Duty Silver/Black
Brakes: Coaster Brakes
HandleBars: Long Retro Cruiser Bar Steel Chrome
Stem: Steel Chrome<P> Seat post: Steel Chrome
Hubs: Shimano Nexus Inter 3-Speed
Spokes: Stainless Steel 14G
Rims: Alloy Black 26"X1.75" 36H
Tires: 26"X2.125" White Wall
View full details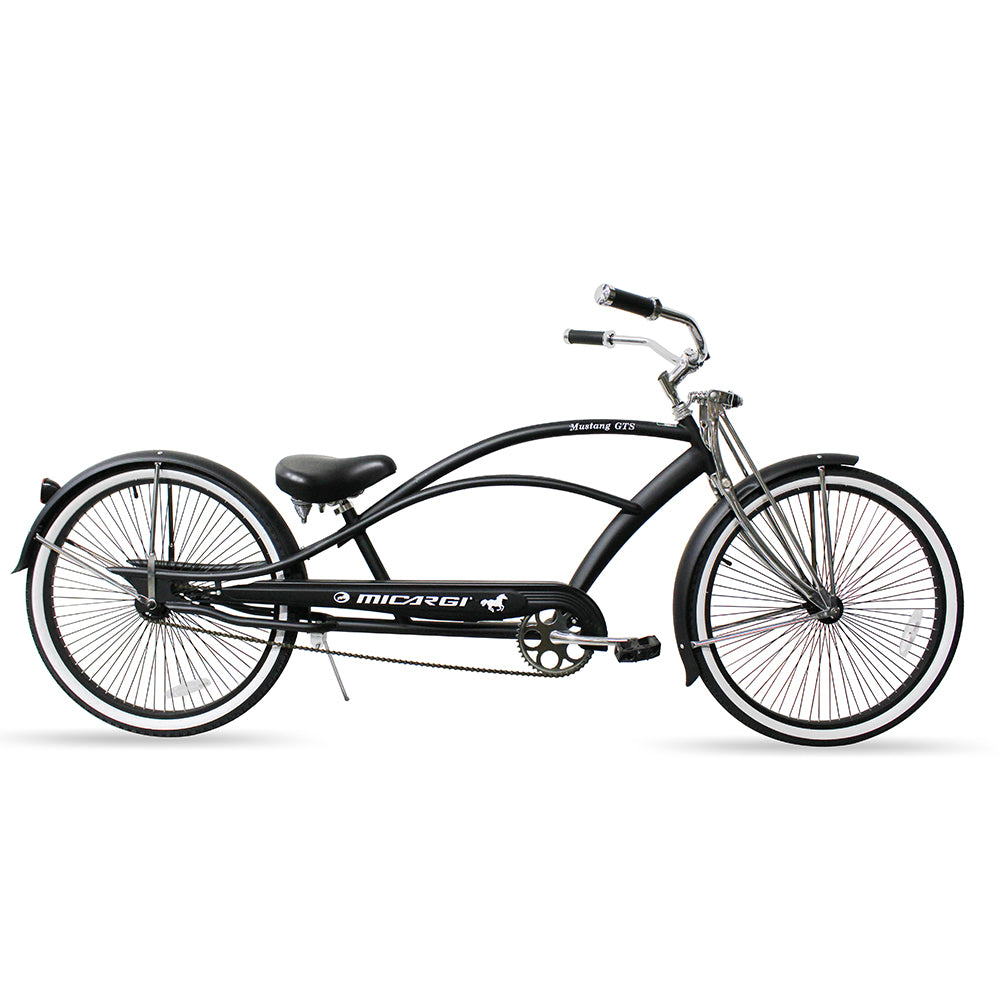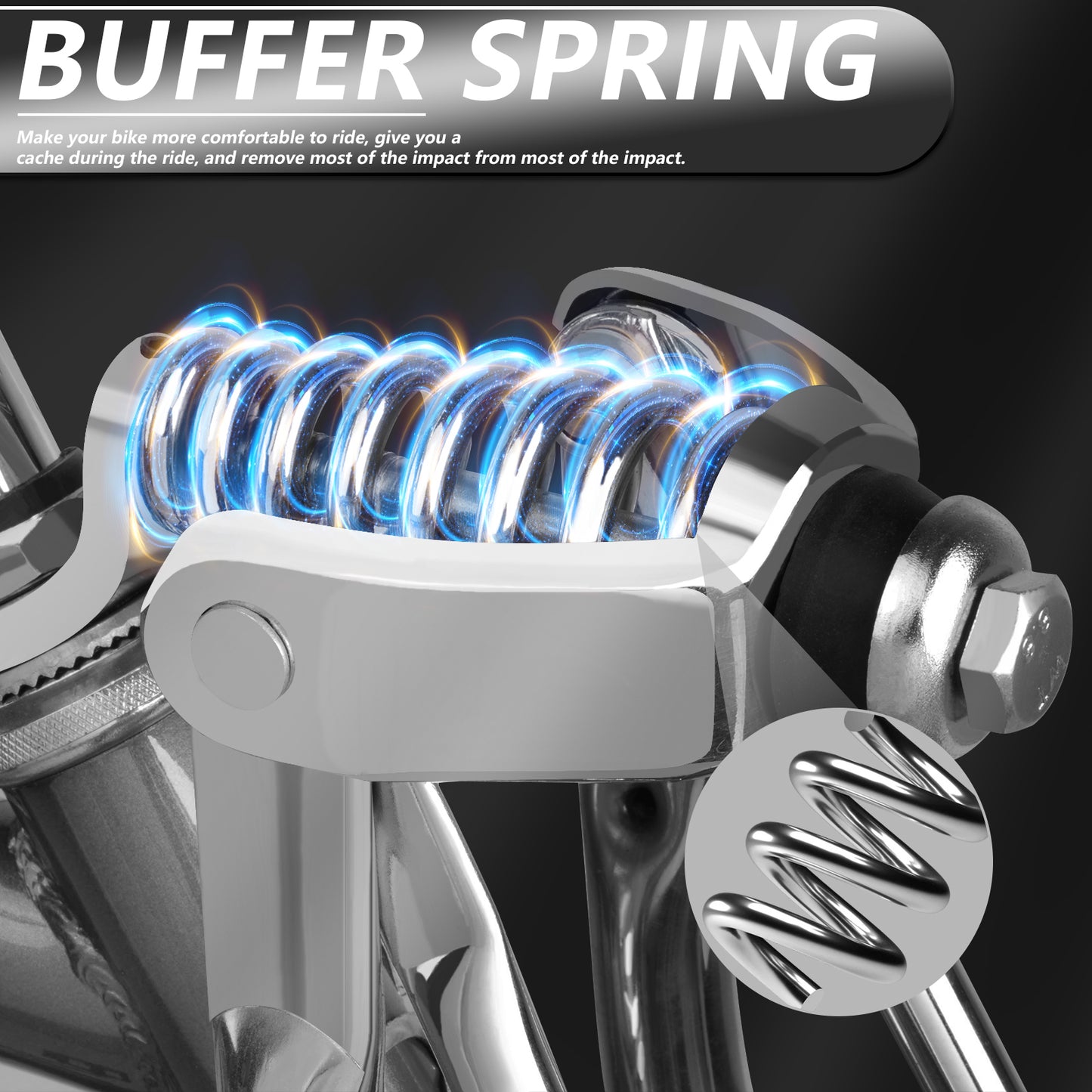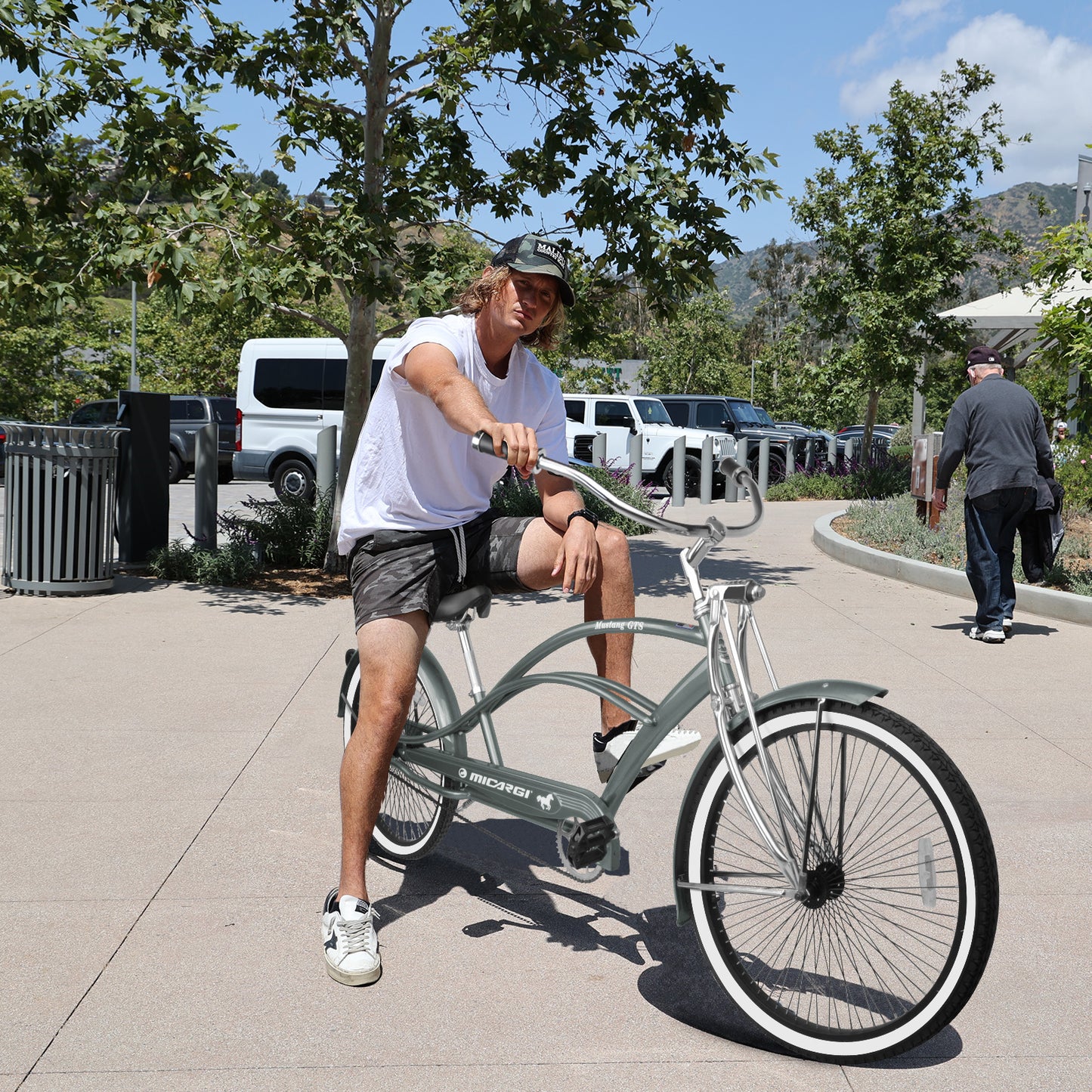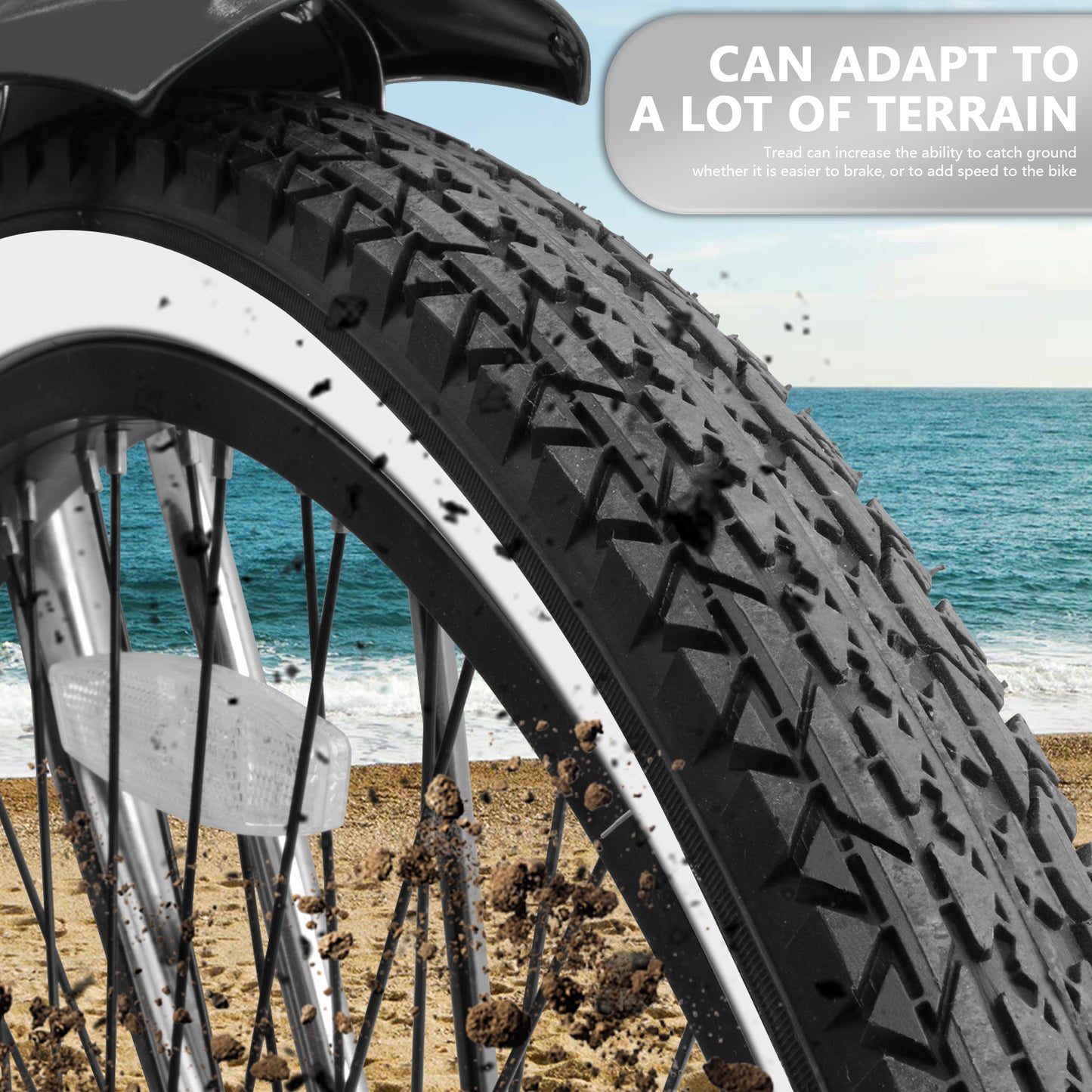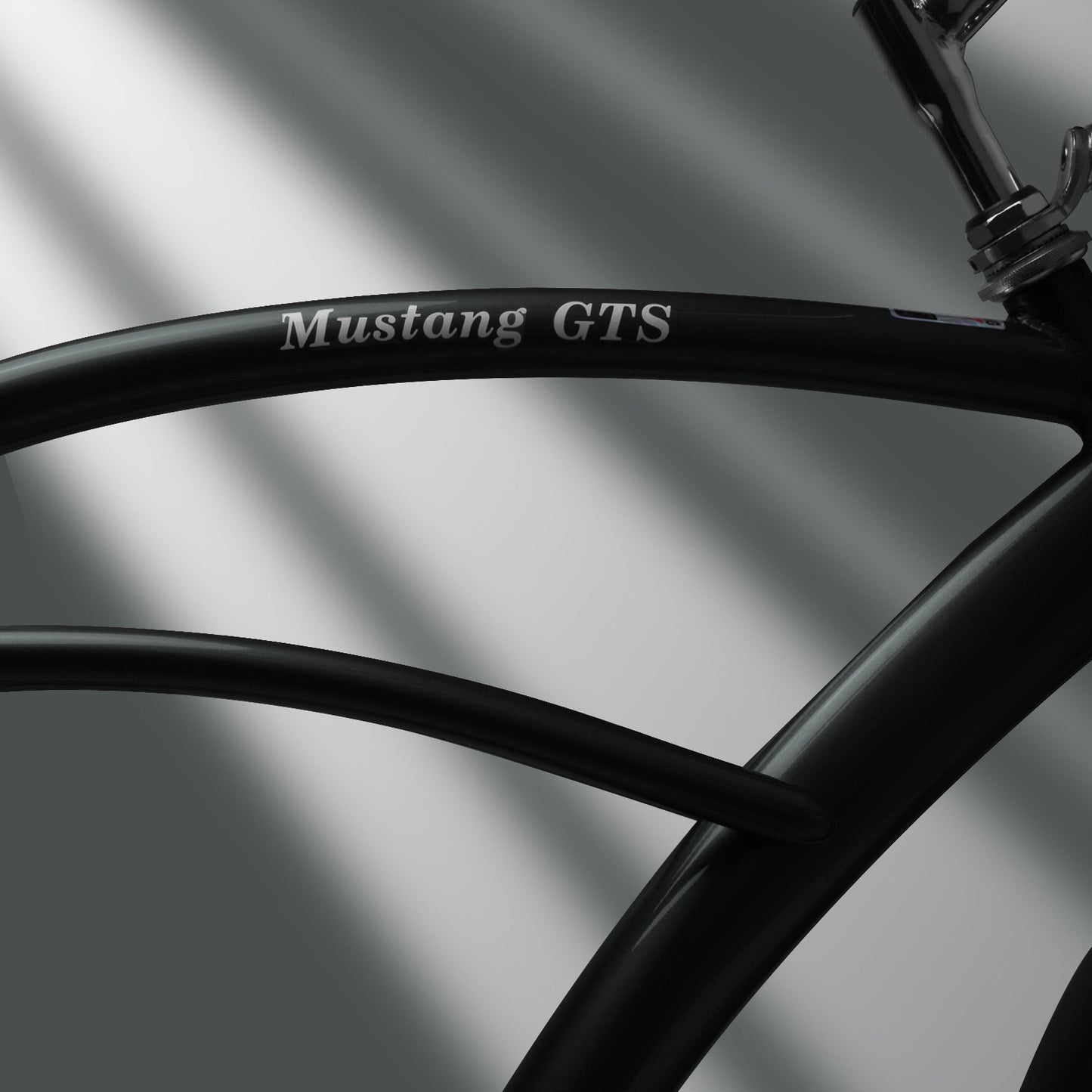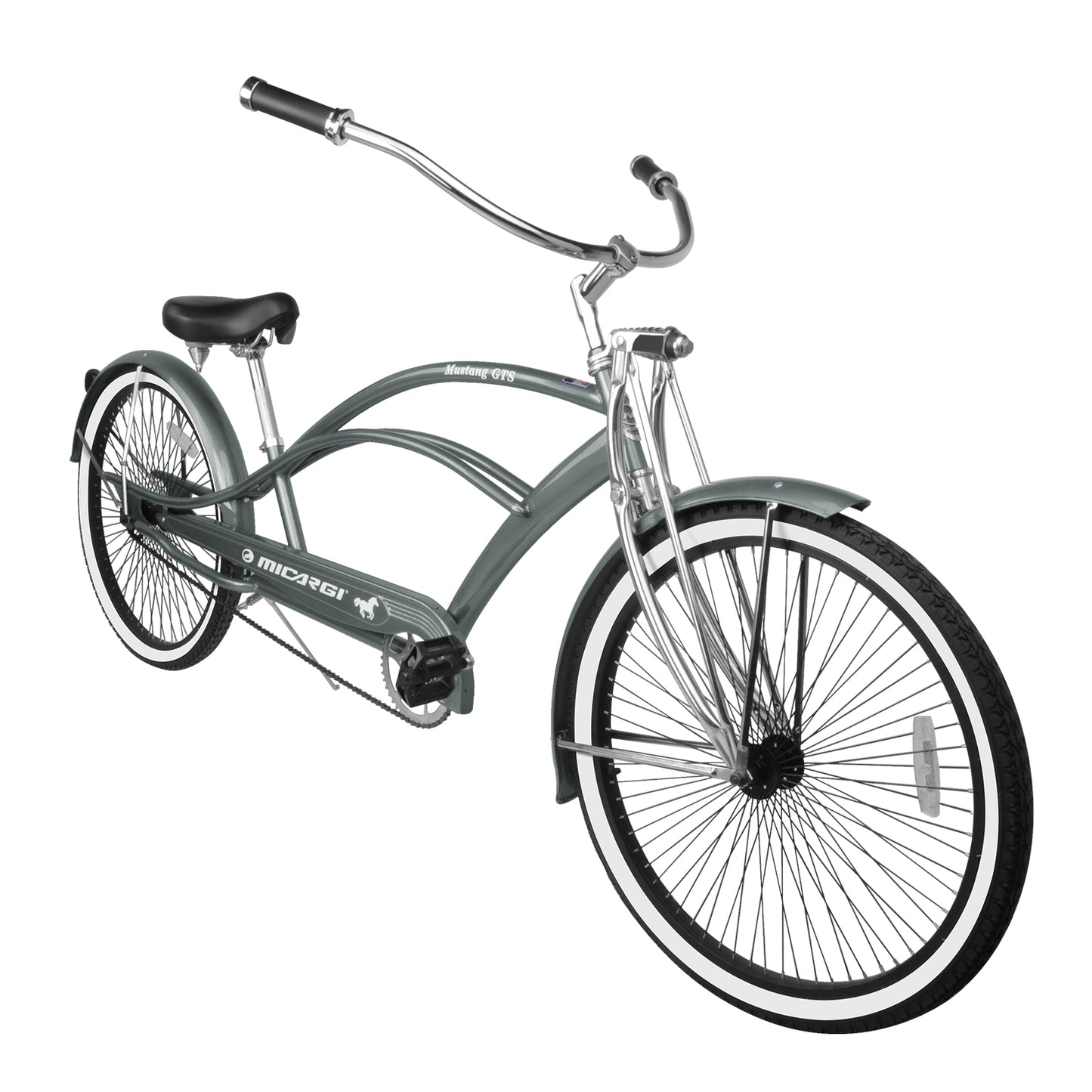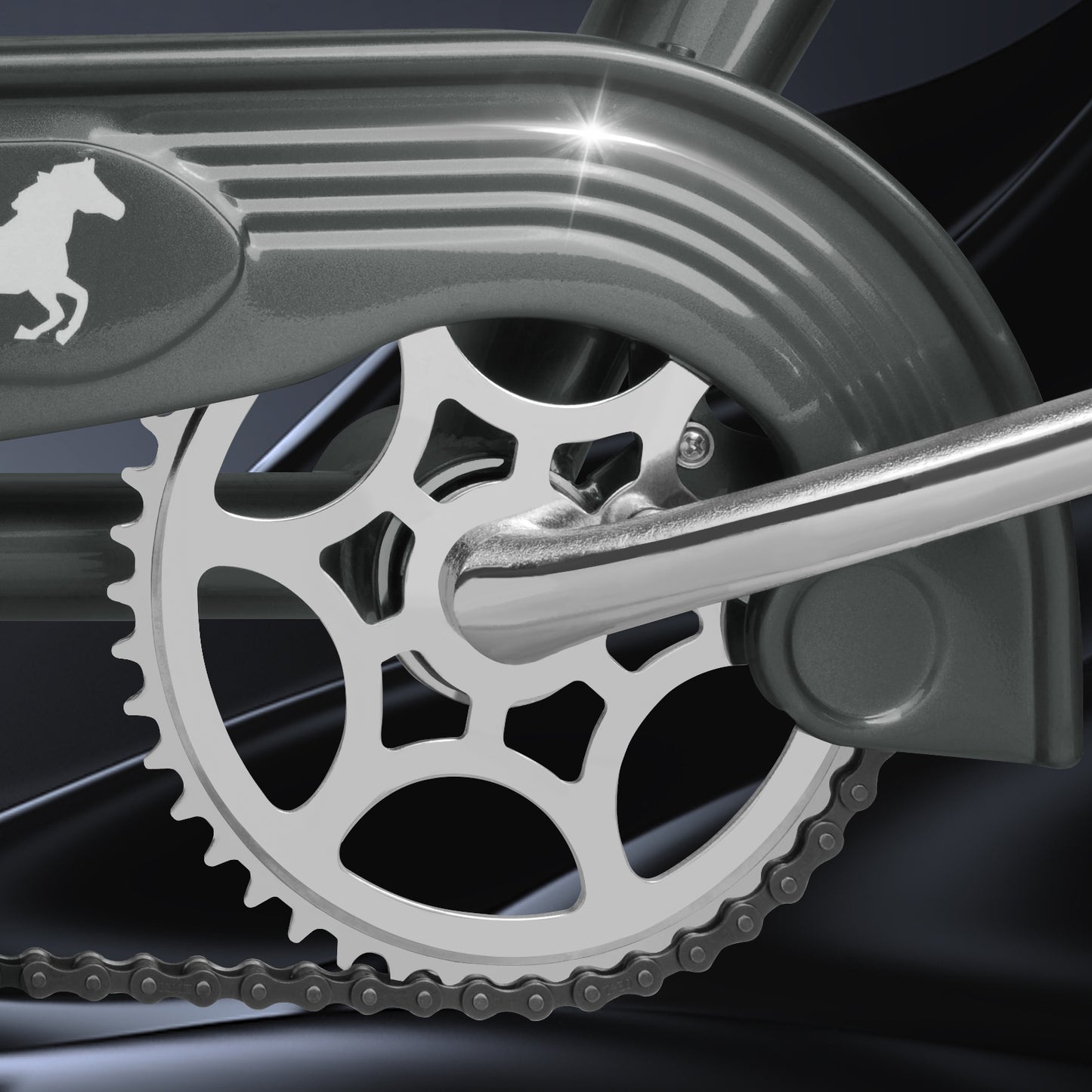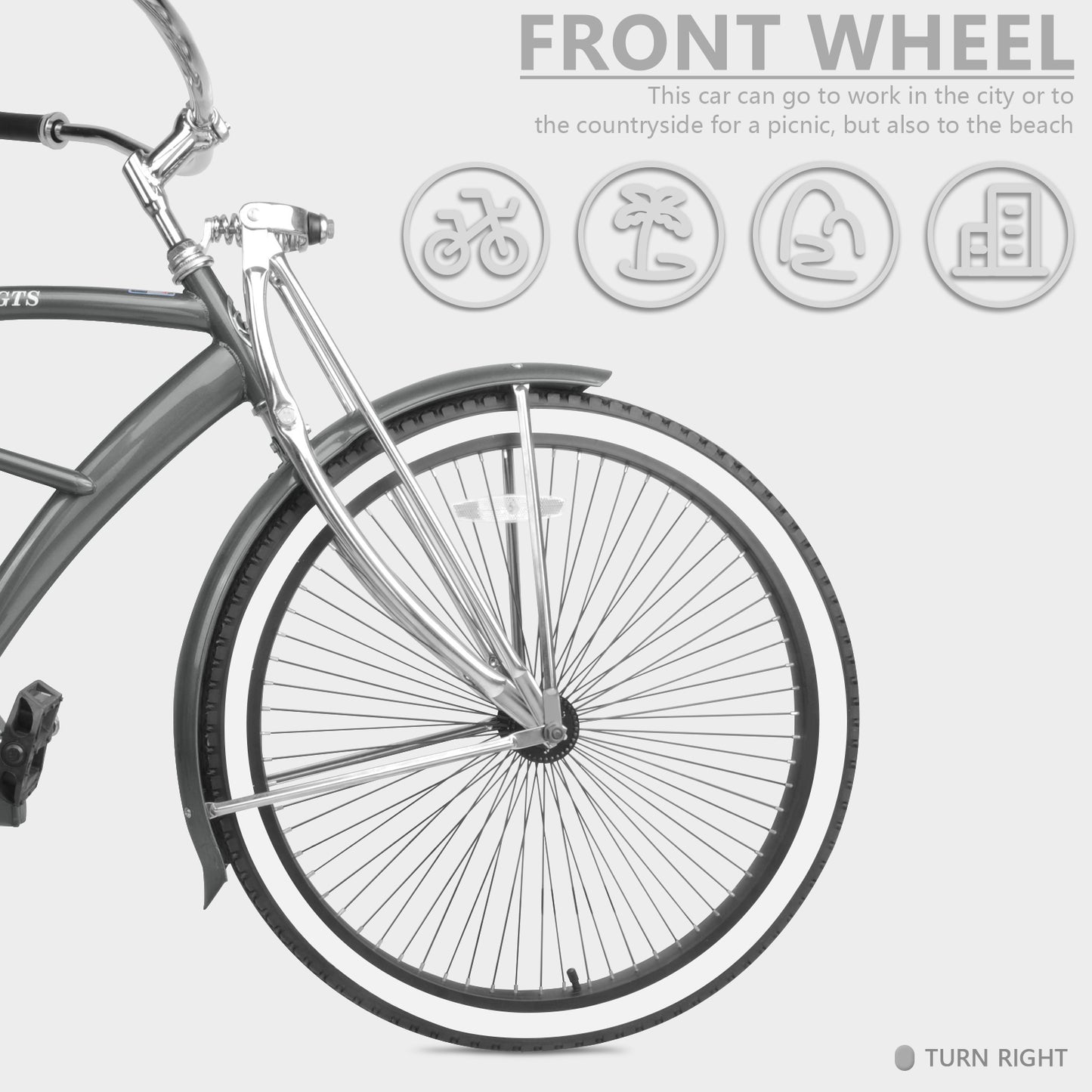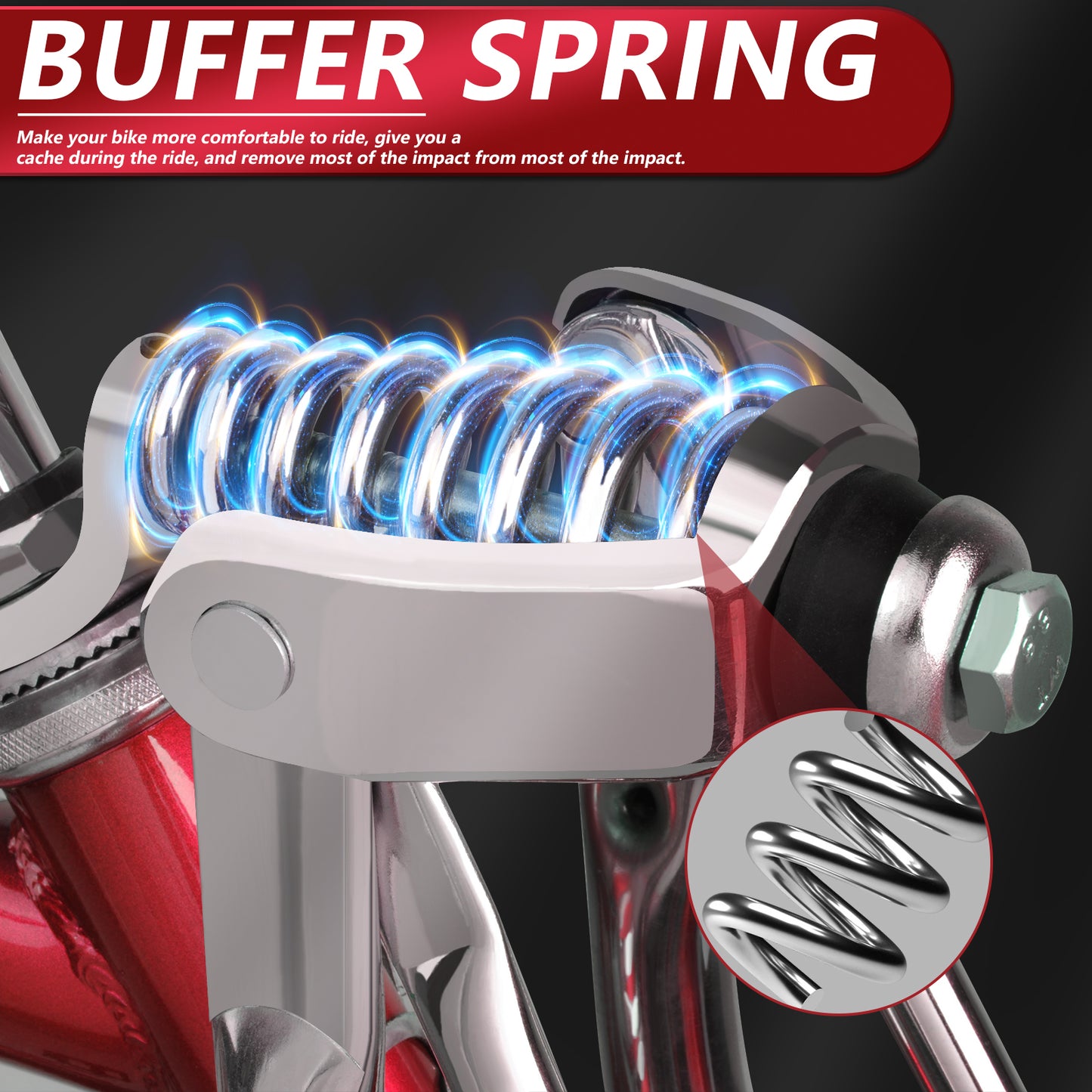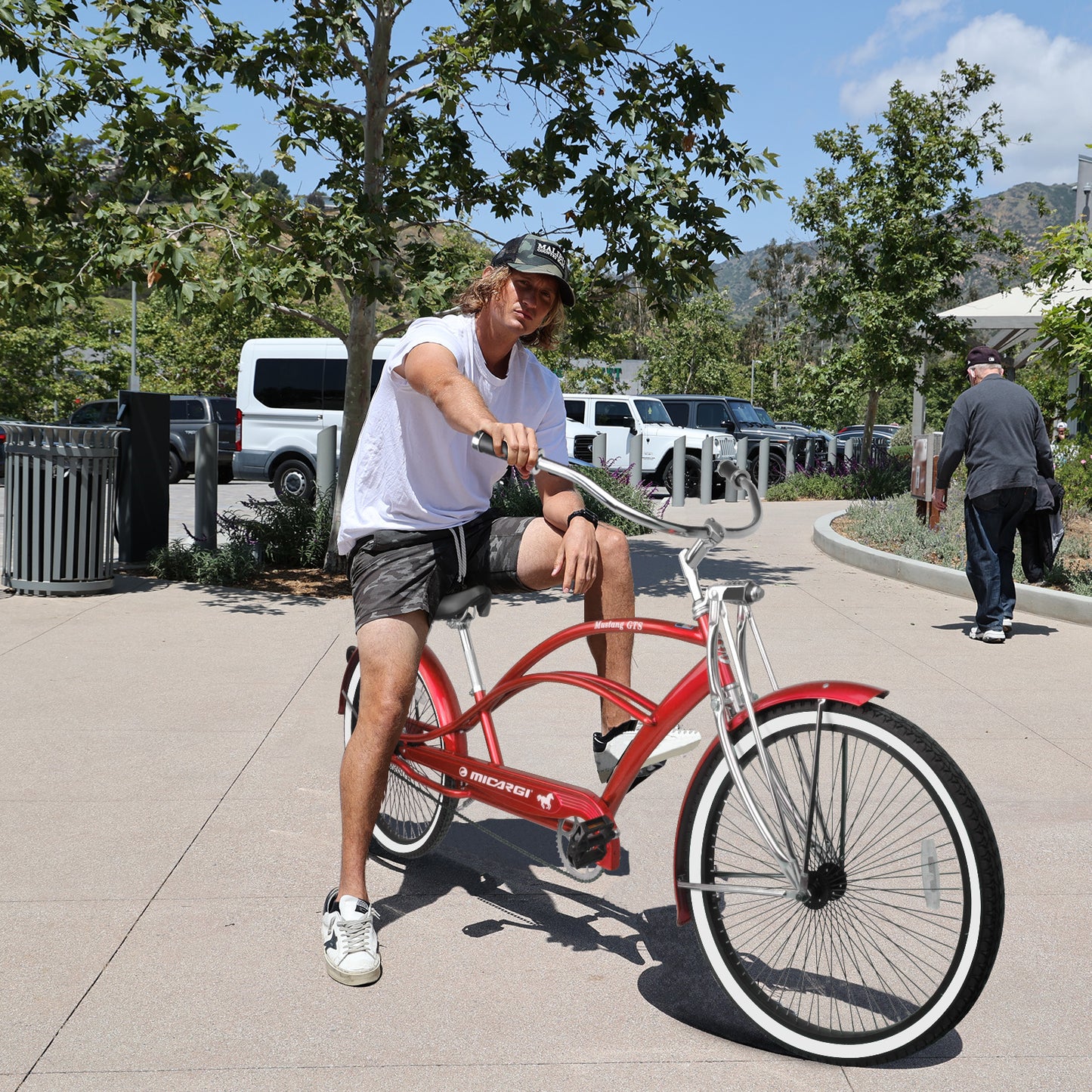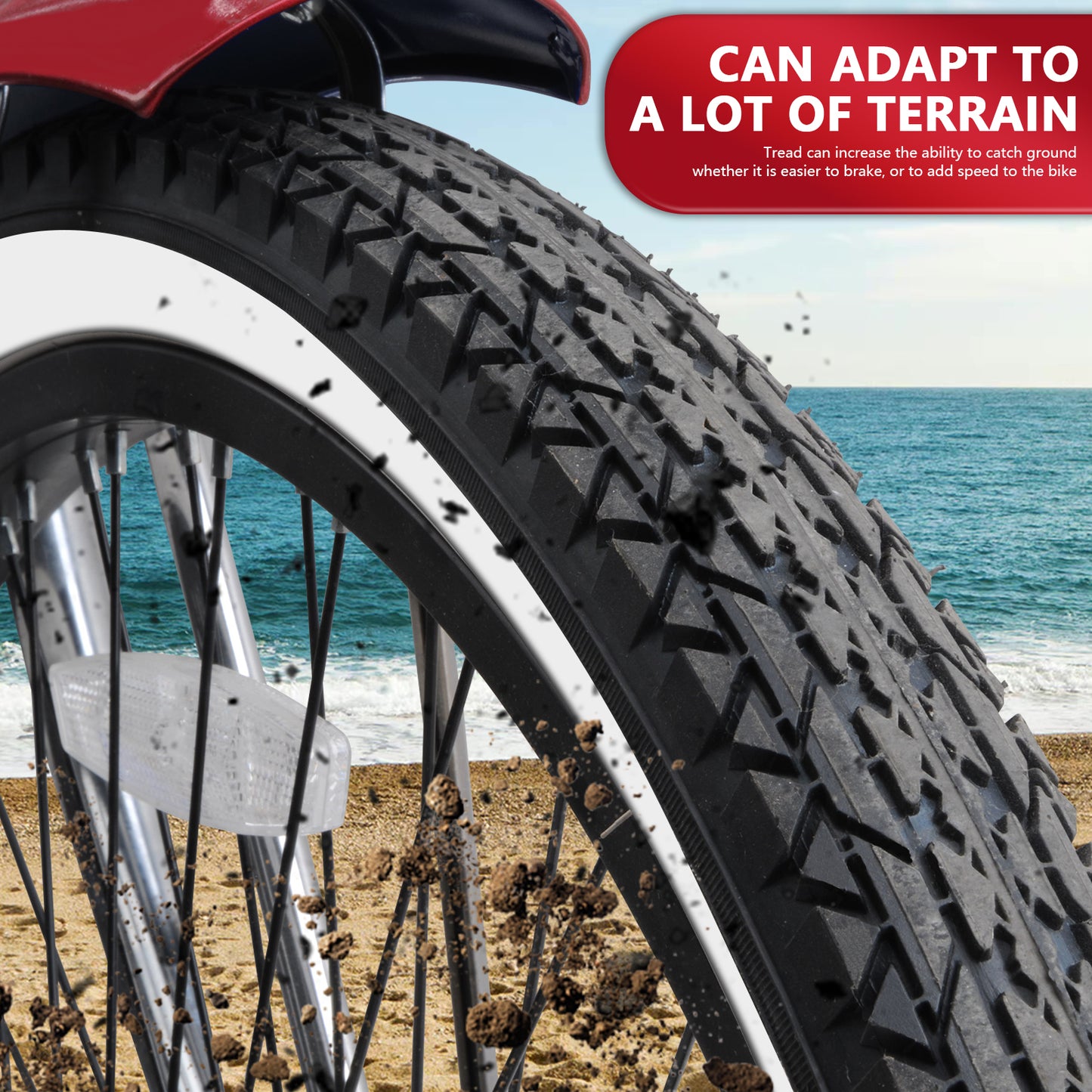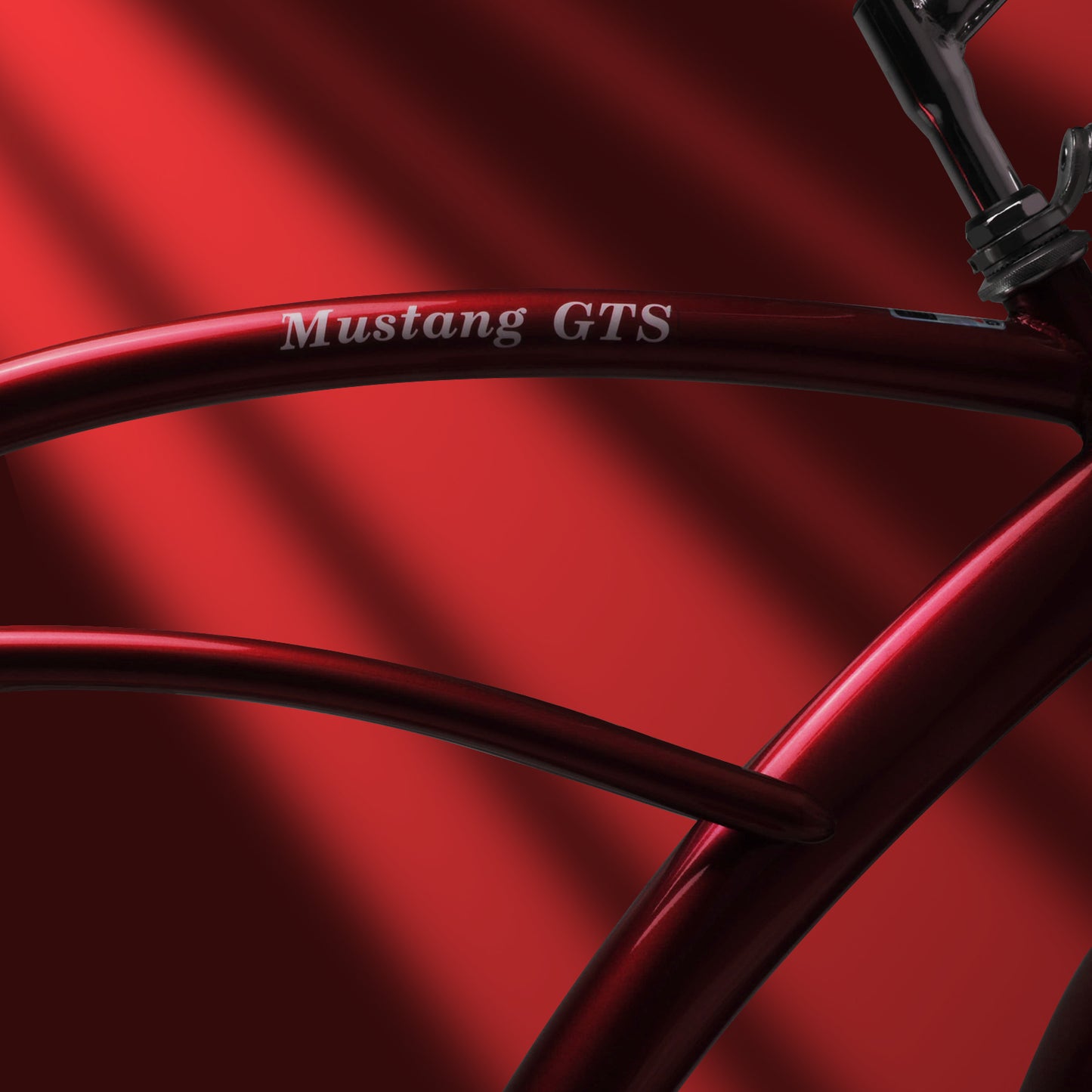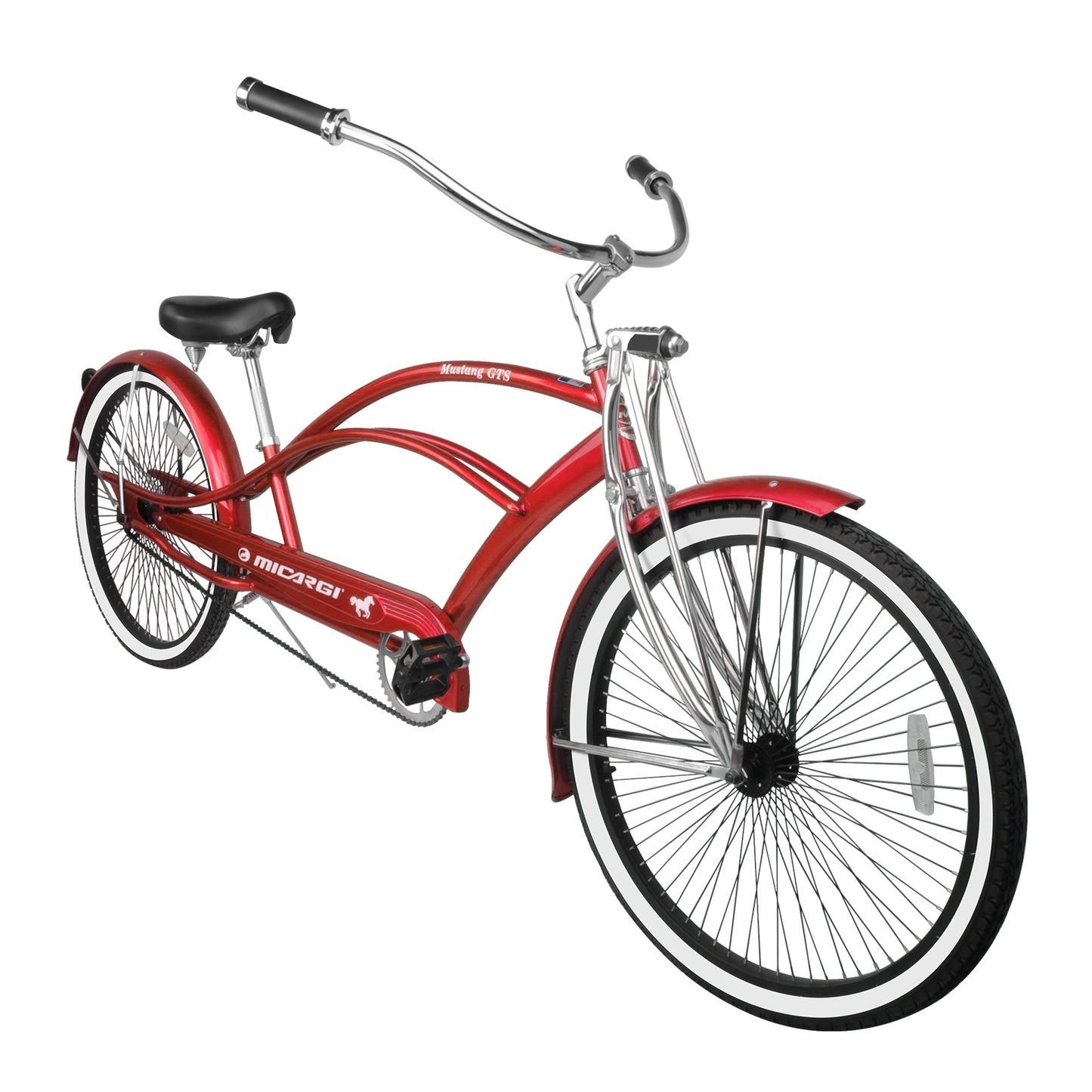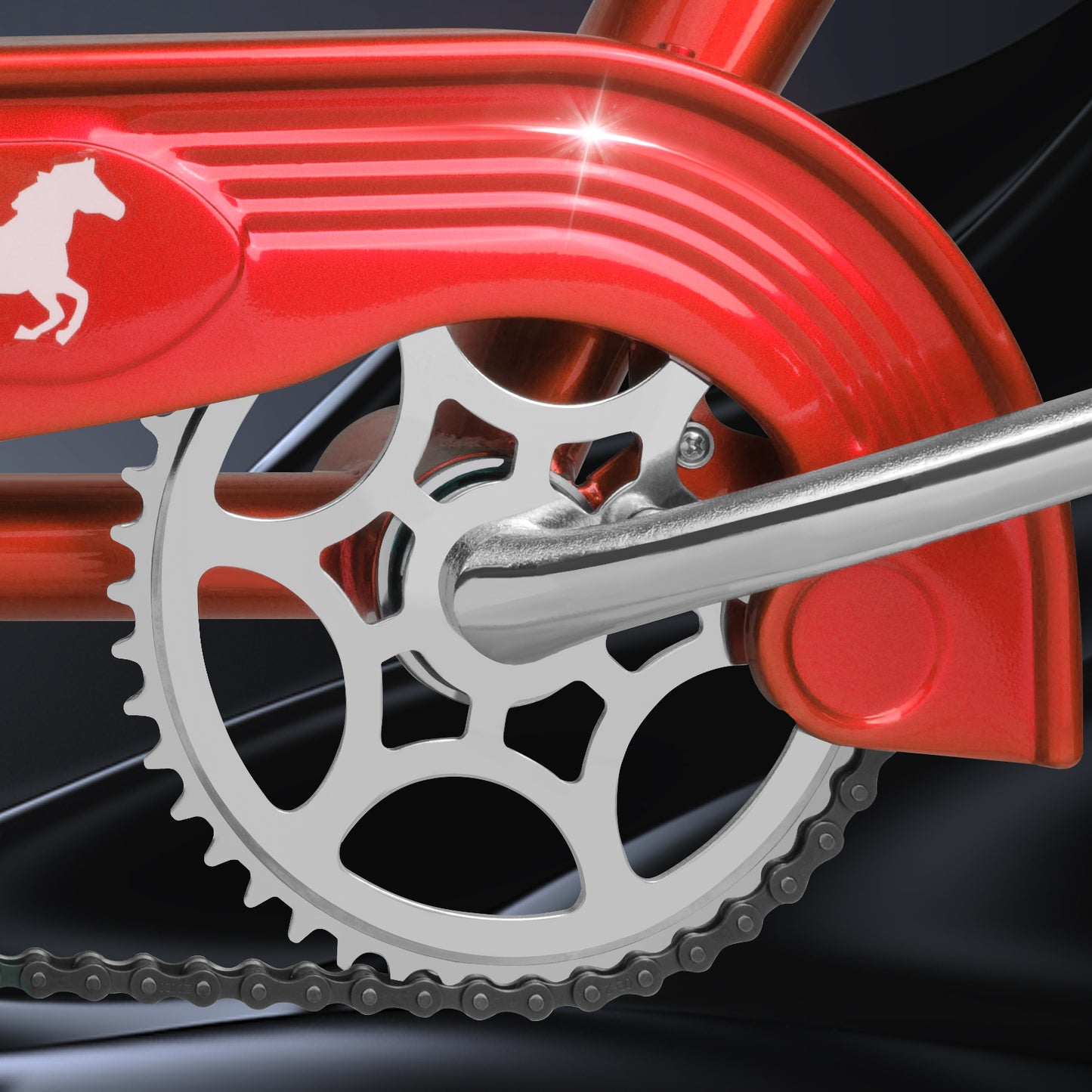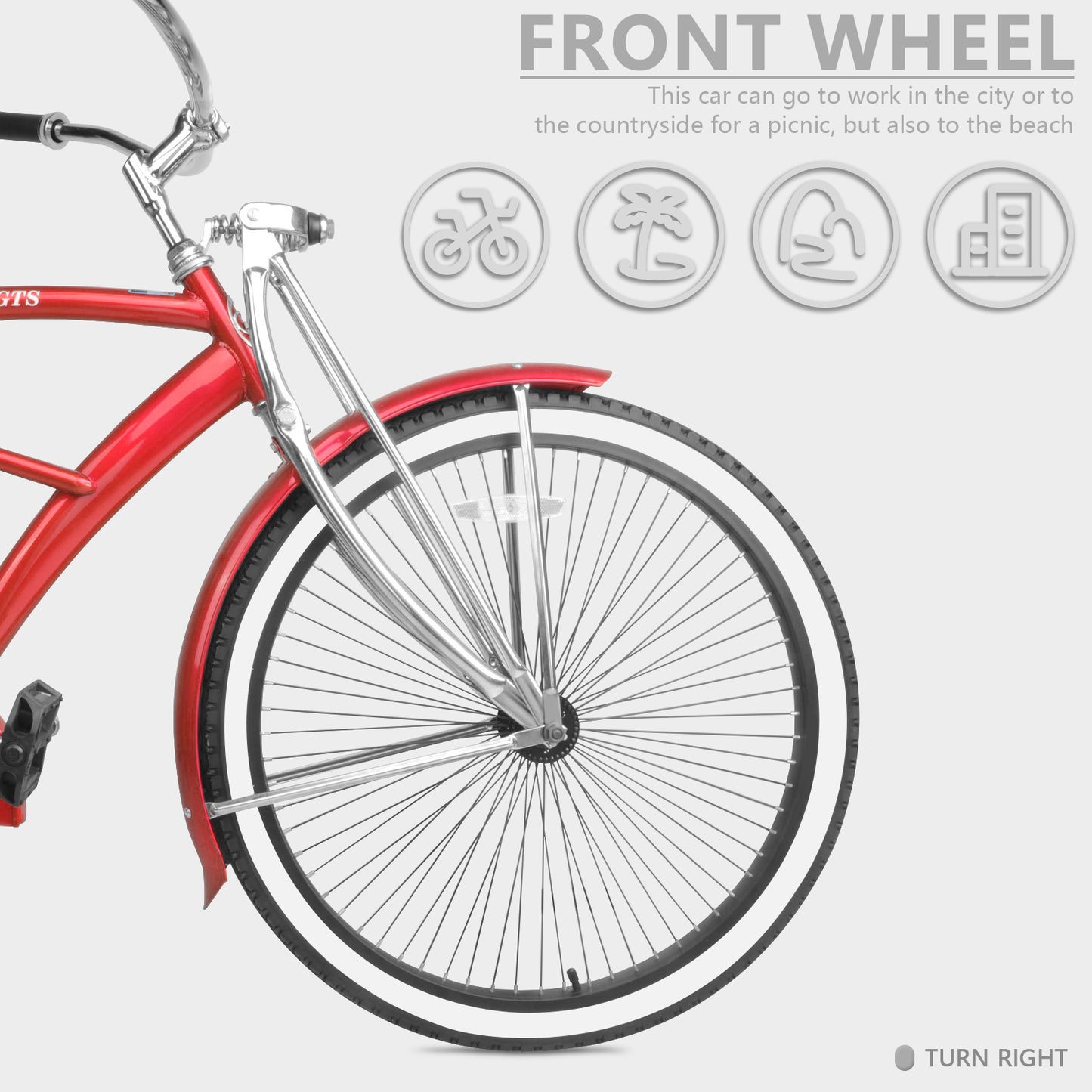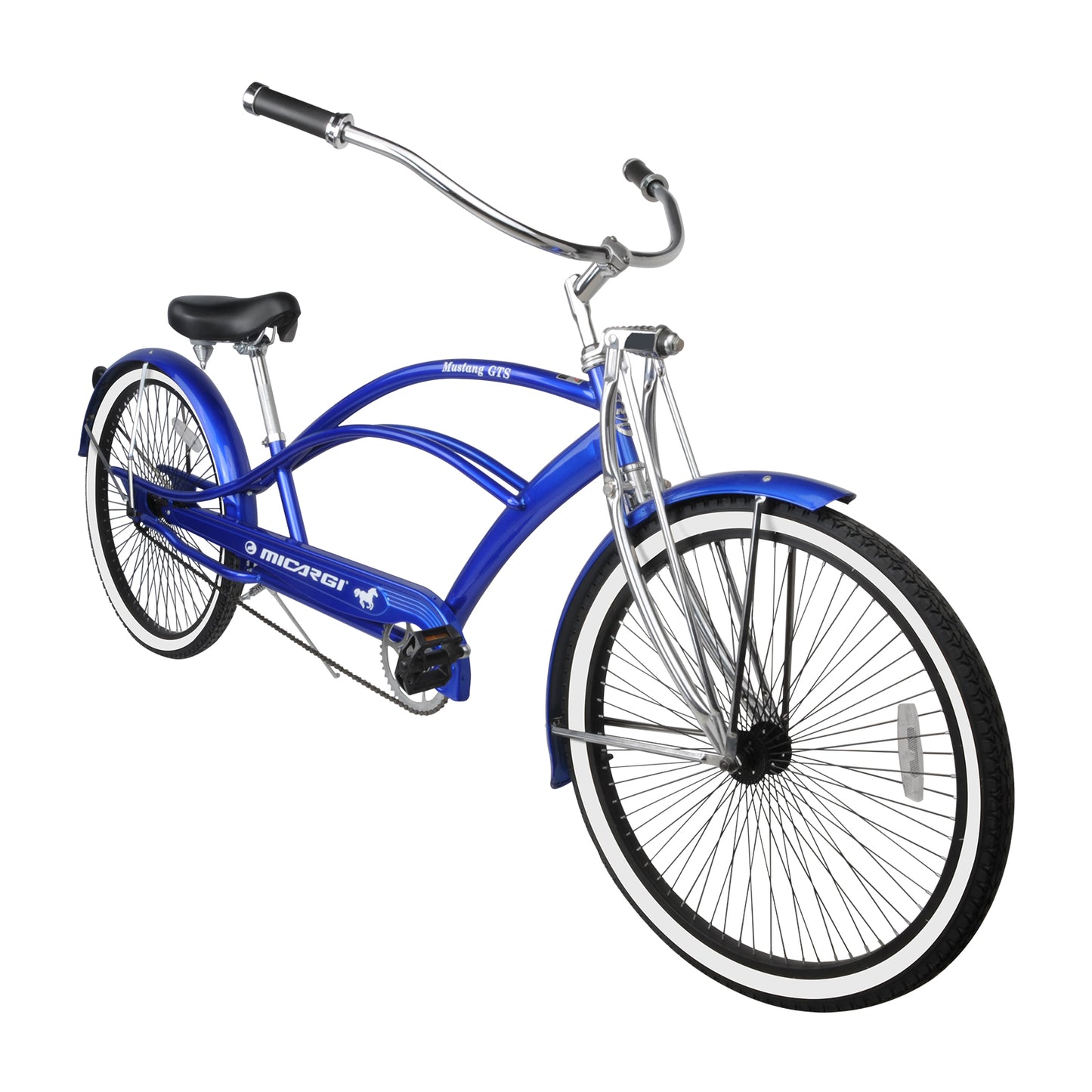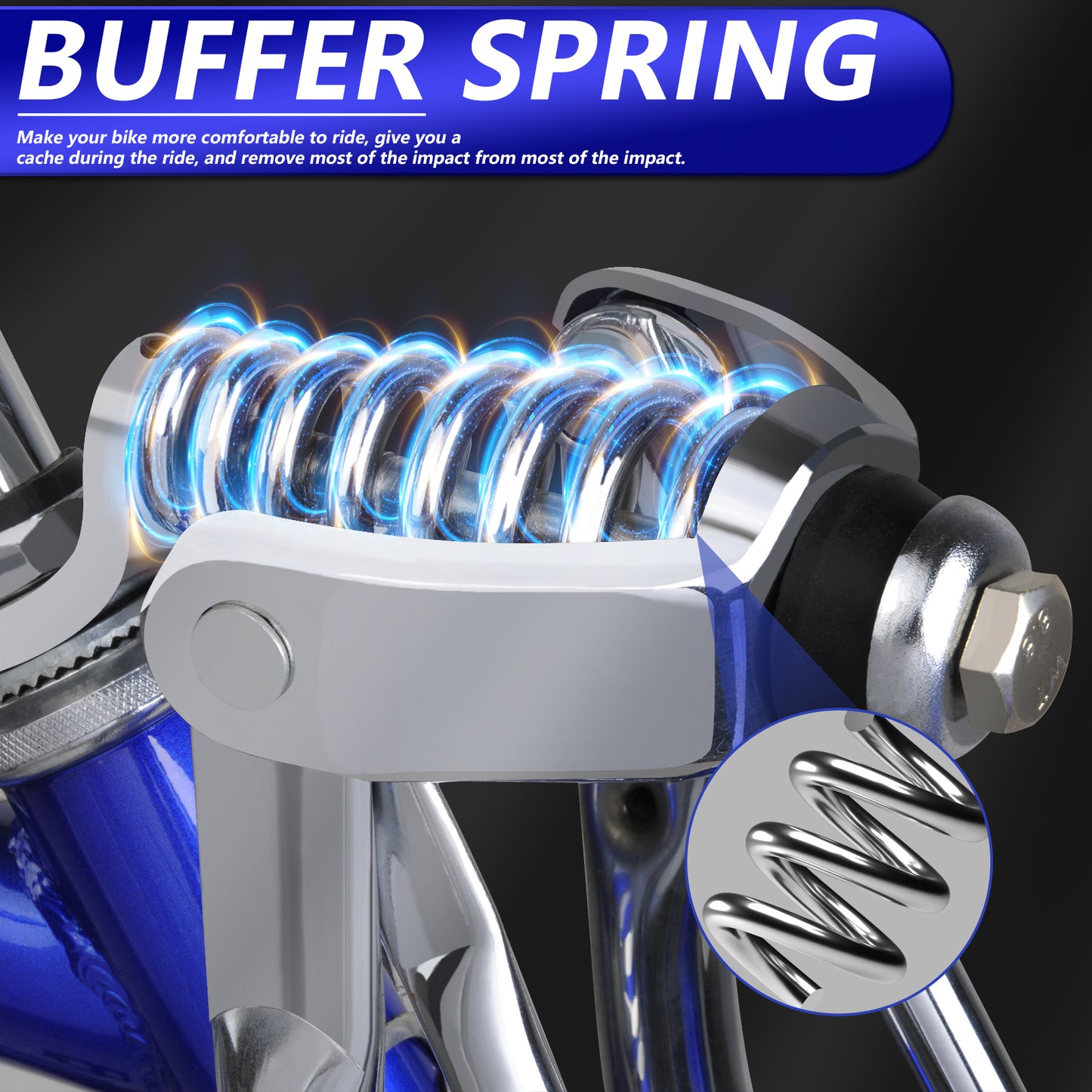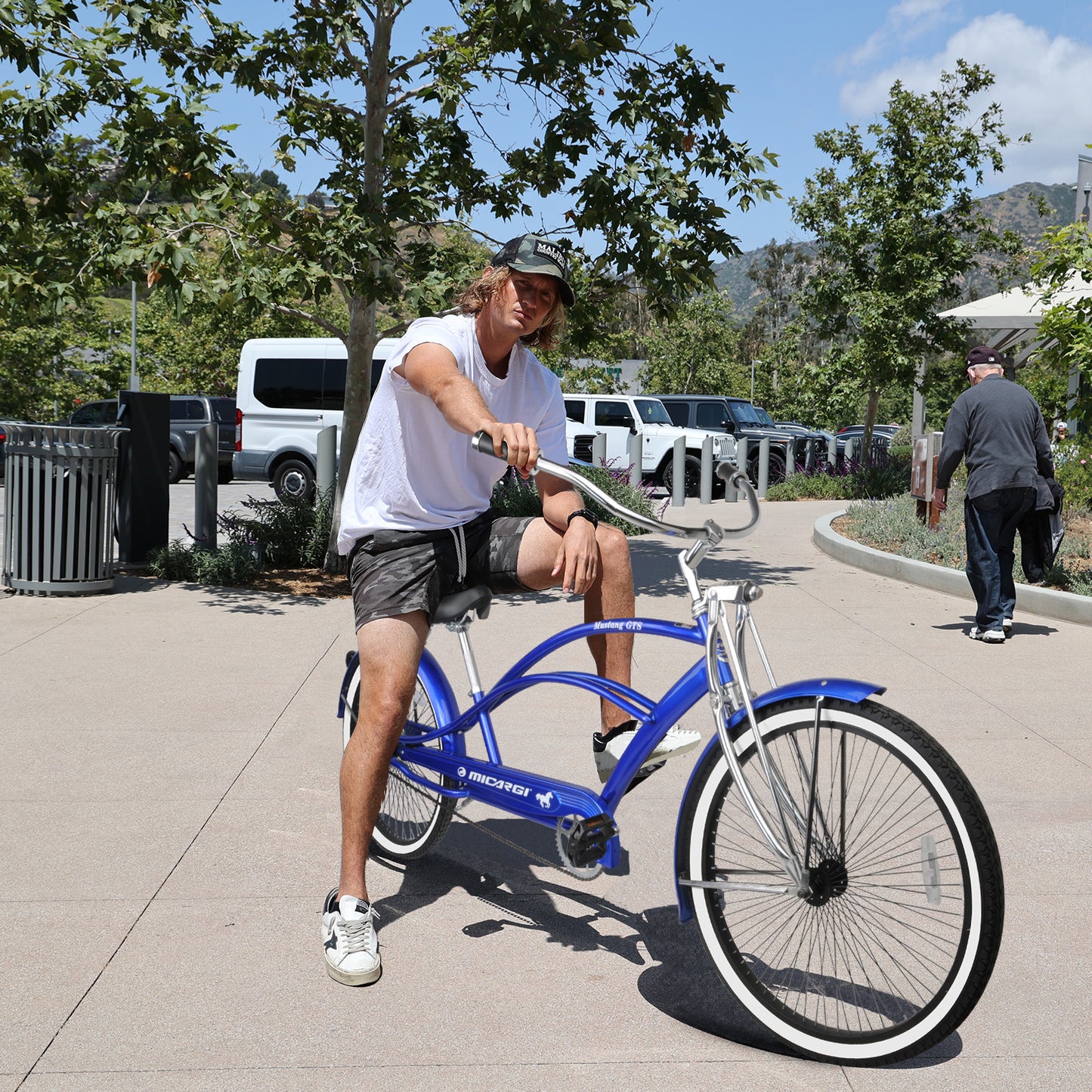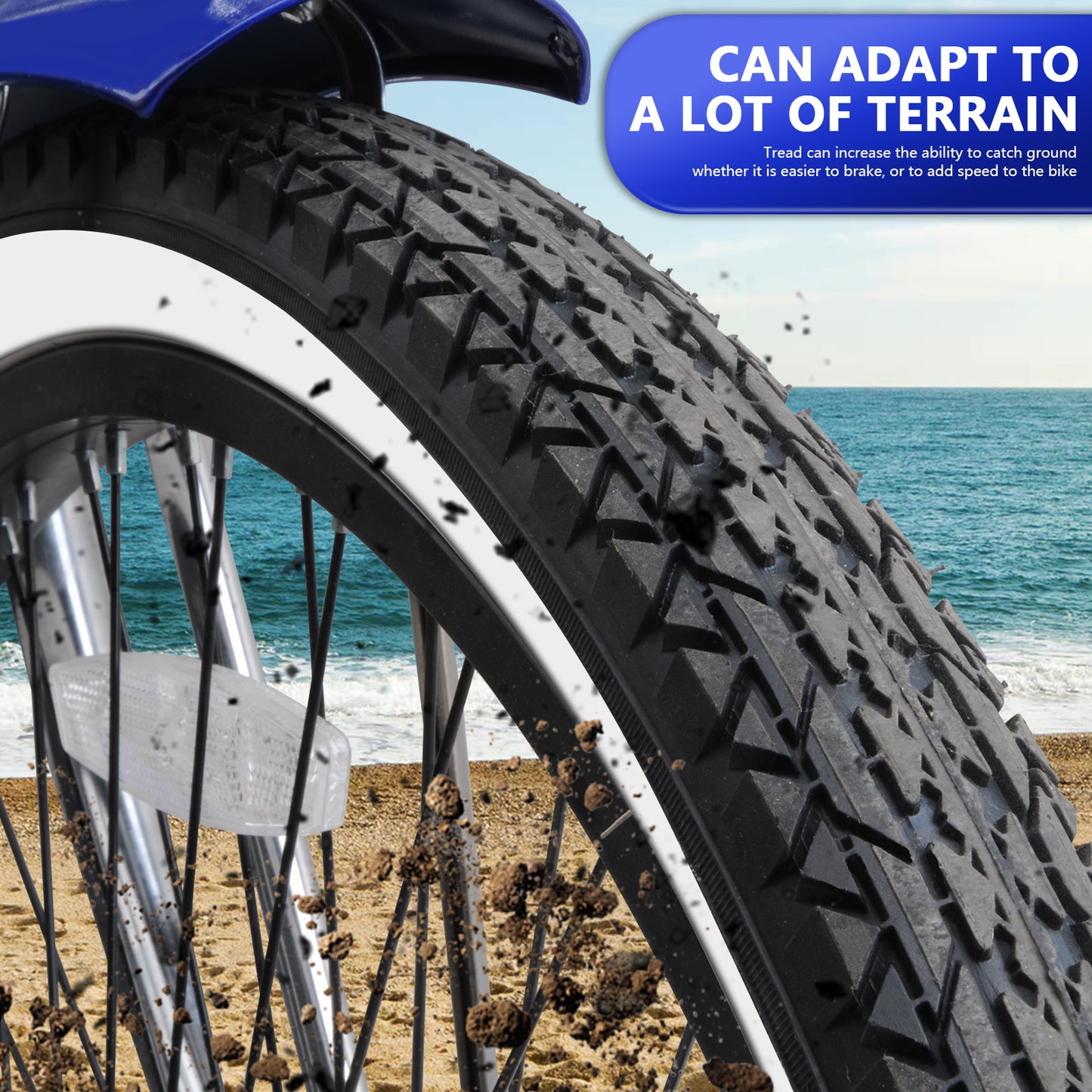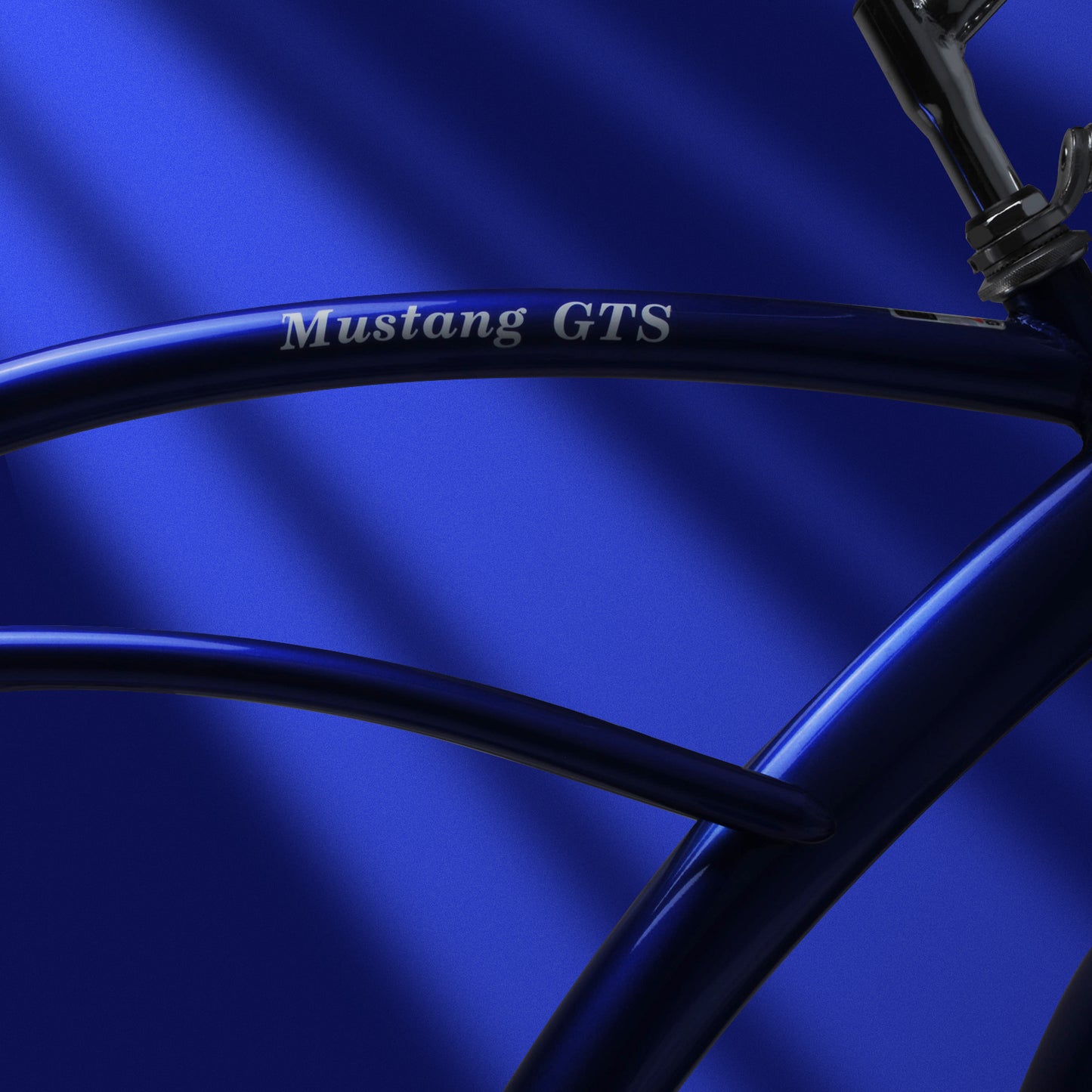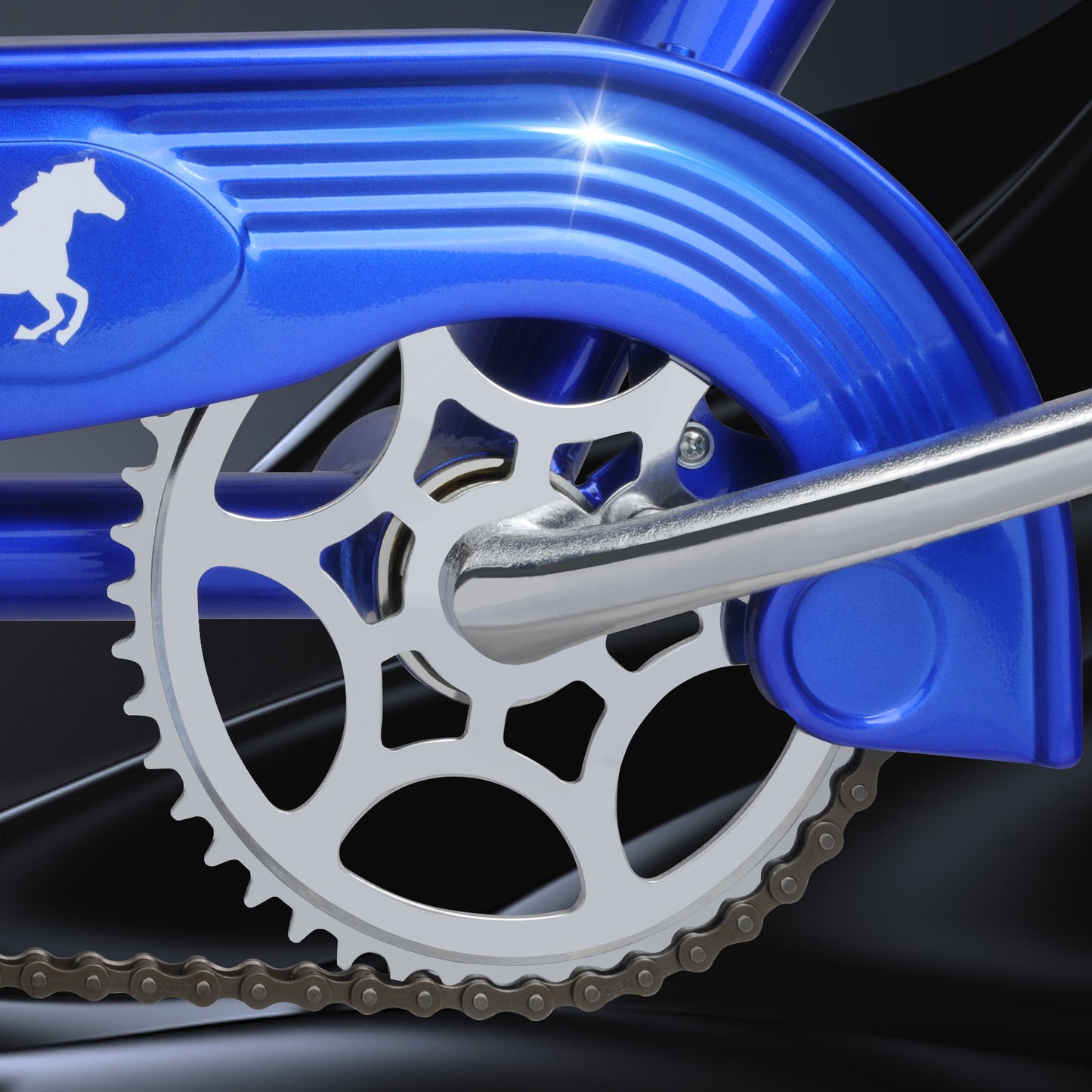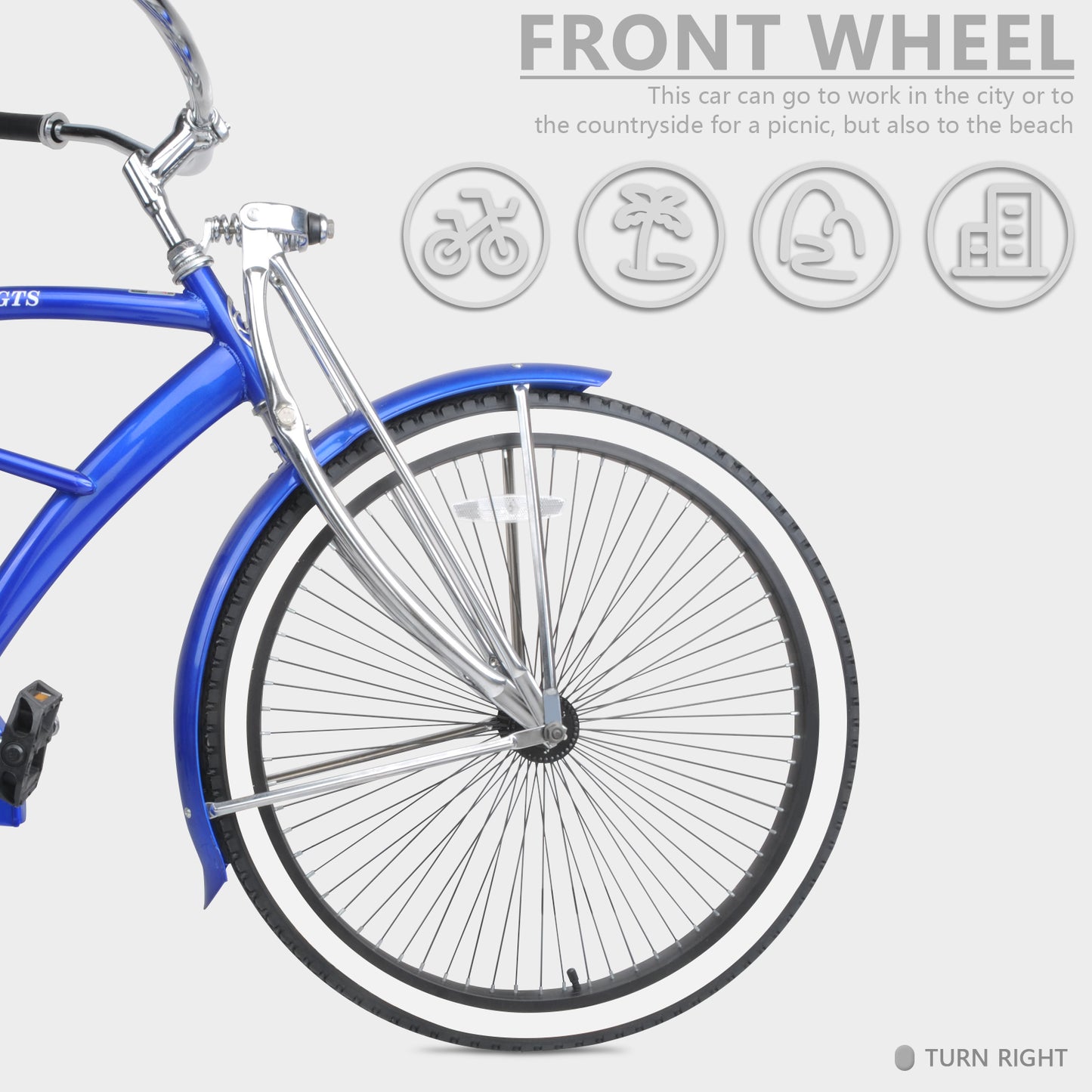 Excellent quality bike!
Quick shipping, high quality bike.